Music for your roller derby bout, scrimmage or party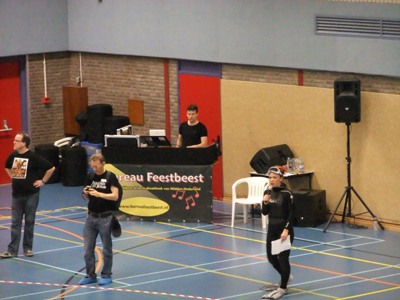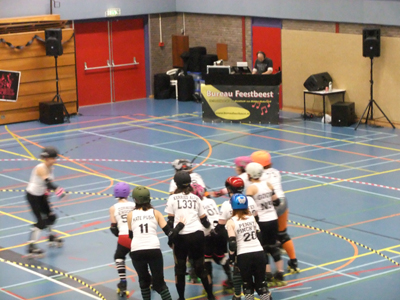 "I've loved the music at the last two bouts! It really pumps up the crowd, and (unlike at some other bouts) it was inspiring rather than distracting while I was skating. Thanks again!"
(Abs Of Steel)
Powerful, energetic music really enhances the atmosphere at a roller derby bout.
It makes the skaters go faster and the crowd go wilder.

We at Derby DJ have the music, the DJs and the equipment to do exactly that:
make your skaters go faster and your crowd go wilder.

So if you are looking for music for your roller derby related activity, please let us know.
We would be delighted to provide it for you.